Dr. Chantana Chantrapornchai

Department of Computer Engineering, Faculty of Engineering
Kasetsart University
Chantana (จันทนา) obtained her Bachelor degree from Thammasat University of Thailand in 1991. Her major was Computer Science. In December 1992, she got a scholarship from the Royal Thai Government to study aboard to pursue her Master degree and Ph.D degree. She graduated from Northeastern University at Boston, College of Computer Science, in 1993 and University of Notre Dame, Department of Computer Science and Engineering, in 1999, for her Master and Ph.D degrees respectively. Her research supervisor was Prof. Dr. Edwin Sha who is currently affiliated with University of Texas at Dallas. She was an associated professor of Dept. of Computing, Faculty of Science, Silpakorn University, Thailand. Currently, she is an associated professor of Dept. of Computer Engineering, Faculty of Engineering, Kasetsart University, Thailand.
She is with
of
High Performance Computing and Networking Center (HPCNC)
, Thailand.
Her research interest includes architecture design, embedded real-time systems, wireless applications, parallel computing systems, big data and ontology processing and fuzzy logic.
Her curriculum vitae can be obtained here.
Her dissertation can be obtained here.
Her graduation picture can be seen here.
Her running projects can be found
of
here (GPURDF)
and
related applications
Contact address
Dr. Chantana Chantrapornchai
Department of Computer Engineering
Faculty of Engineering
Kasetsart University,
Bangkok Thailand 10900



Email:
Current Local Time is
Last modified: July, 2014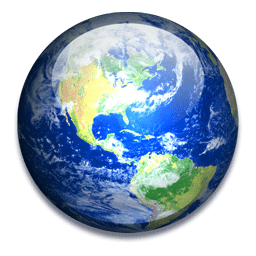 Current Courses

219498 (450): Realtime System Design and Engineering

204435 (1): Programming Language Concepts

219221 (450): Computer Organization and Architecture

219215 (450)/204324: Computer System Laborartory

204434 : Parallel and Distributed Computing

204591 : Research Metholodology

Big Data Analytics
---

Courses Taught at Silpakorn University

517 312 Computer Architecture

517 311 Algorithm Analysis and Design

517 541 Digital Computer Architecture

517 591 Research Methodology / 517 592 Seminar in CIS

517 522 Advanced Algorithm Analysis and Design

Ph.D Seminar
---

517 101 Introduction to Computers

517 341 Introduction to Microprocessors

517 341 Digital Logic Design

517 411 Introduction to Object Oriented Programming

517 491 Individual Study
Copyright 2014. All Rights Reserved.